Flourish
​verb
​1. to Grow or develop in a
​healthy or vigorous way

Everyone deserves the opportunity and the necessary encouragement needed to flourish​ in life. I am a believer that God has issued chapters of our lives intended specifically on the flourishing of all of us.

​In my life, God has issued me many chapters to flourish. I flourished in high school and was accepted into Michigan State University. I flourished socially in college, came out of my shy shell, and had a one night stand that one day became my husband. Together we flourished and started a family. My husband helped me flourish in the role as a mother and soon to be mother of two.

​In this most recent chapter of life, I pray that God will help me flourish as I raise my boys without their father. God felt that this chapter of my life meant that I must walk the road of motherhood alone, without my husband, without my best friend. It was not my choice, it was not my husband's choice, it was not my son's choice, but that of God's plan. I trust in God's plan, though it may not be of my choosing.

​I plan to flourish and maybe it is God's plan that I aid in the flourishing of others.

​I believe that some good has to come out of all of this.
Powered by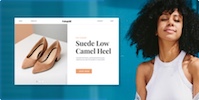 Create your own unique website with customizable templates.